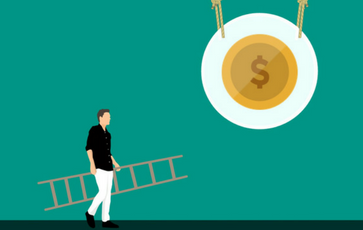 June 5, 2018 10:39 am
Leave your thoughts
Most companies face problems when the time comes for promoting their top performing senior managers to top leadership positions such as CXO or SBU Heads or even CEO. All of us know that the key to enduring growth is a continuous strategic transformation of top leadership team members who will, in turn, lead the transformation process of rest of the organization.
A recent Internet post puts the idea simply and nicely: "It is now an established fact that only when a company forgoes the "good life" of maturity, controlled growth, and market leadership and is willing to take on the risk of transformation in the face of existential risks, it can achieve new levels of growth and extend its horizons".
The ability to do this however largely depends on the type of leaders an organization opts for filling up top leadership positions that I just mentioned. As we all know, most senior managers fall into one of two categories viz.  "Opportunity- Driven or Operationally- Driven". While performance focused/ results driven managers are darlings of any organization, the just mentioned Internet post says that " there are incredible advantages to having Opportunity-Driven leaders at the helm to drive transformation. Operationally-Driven leaders, while excellent at driving efficiency and predictability, may place the company at long-term risk as it merely stays on track that has worked in the past but unlikely to work in the future".
A question is: How do we transform our operationally successful senior managers well in time without of course not diluting his/her result-first leadership orientation. Will periodic structured "Strategic conversations" along with changing the performance metrics and incentives appropriately (without reducing the focus on short-term deliverables) help? How easy or difficult it will be to formalize the strategic transformation process of successful senior managers whose successes have been repeatedly celebrated for delivering short-term performance.
I suggest that we to start a conversation in each of our organizations on this subject since I am finding that many organizations are not able to fill up top leadership positions from within ie.leveraging the internal talent pipeline in spite of so many leadership development programs they are conducting on a regular basis.
Two approaches that I have seen many organizations pursue are coaching and mentoring. These 2 processes are definitely useful to address this problem but since coaching or mentoring is not scale intensive and good coaches/ mentors are not easy to find, not many senior managers can be covered this way. We need some sort of scale ( I hope I am not sounding myself operationally focused)  to affect the strategic transformation of a group of performing operating managers simultaneously. I believe we need innovation in both design and delivery of such transformation initiatives to make a beginning in a modest way.
---
Strategy-in-Practice @TSA
The above write up is a selection of contemporary thoughts and ideas, researched and developed by Thought Leaders and Leading Business Schools
&
Selection Made By
Prof Ranjan Das, Professor of Strategy, Innovation, Entrepreneurship and Leadership and Chairman and Chief Mentor– The Strategy Academy
Categorised in: Strategic Transformation
This post was written by administrator