Uttam Kumar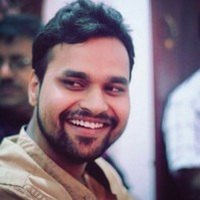 Uttam is helping the team explore the B2C segment with the current infrastructure academy.
Uttam is an electronics engineer with an MBA in International Business from IIFT, India. Before getting into Digital Marketing, Uttam was working with an Innovation Strategy firm – based out of India. Since the beginning of his career, Uttam has worked closely with the senior management team of companies from a diverse set of industries at different levels. So far Uttam has worked as a consultant with Tata Steel, SRMB Steel, IFB Agro, Weather Risk Management Services, HousingMan, Ingen Technologies, Emami FrankRoss, Trust Medi, Suraj Logistics, Scra2ch Media Pvt Ltd and the WallOBooks Project.
In 2015-16, Uttam led a Global Training Program for a niche segment and touched upon lives of 100+ women from 21 countries, he has also led Save the Farmer fellowship program inviting young India join a movement to help farmers increase their earning by 2x every crop cycle which impacted lives of 2000+ farmers in 4 Indian states.